Savior Ascending Tomb

Bronze Statue Model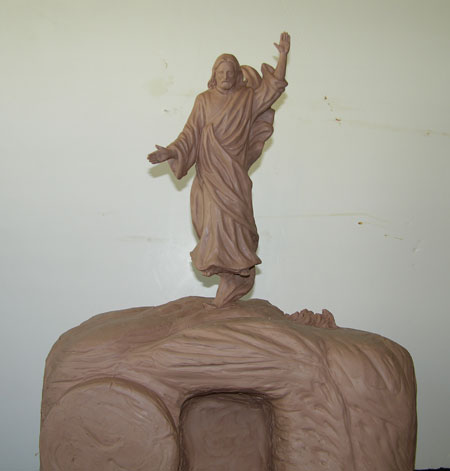 Clay Sculpture Of The Savior Ascending The Tomb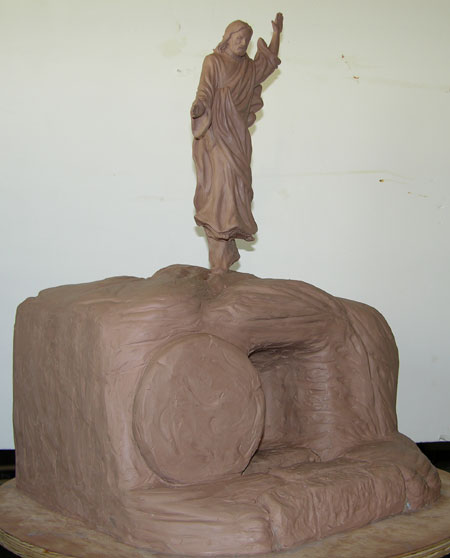 Clay model For Bronze Statue Savior Jesus Christ Statue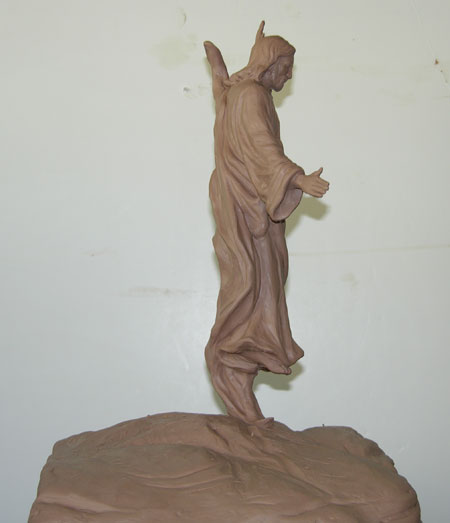 Jesus Christ Statue in Clay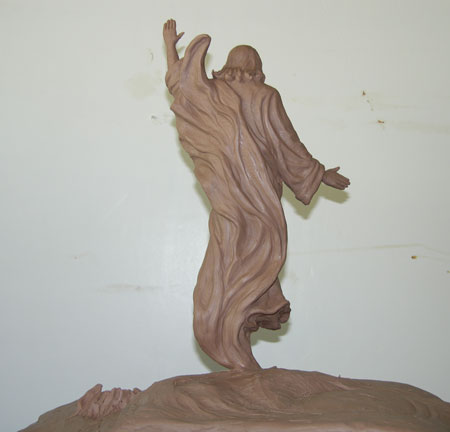 Back Side Of The Savior Jesus Christ statue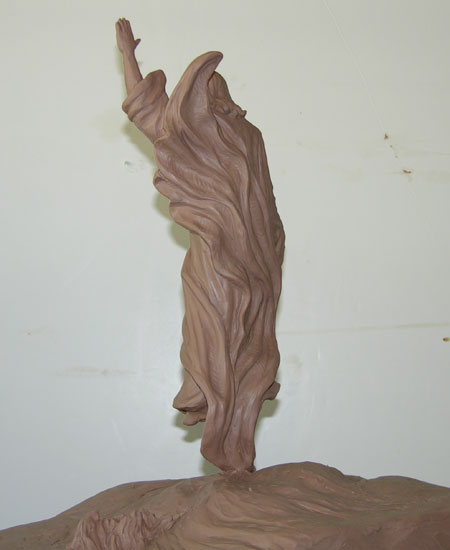 Side View Of Clay Jesus And Tomb Sculpture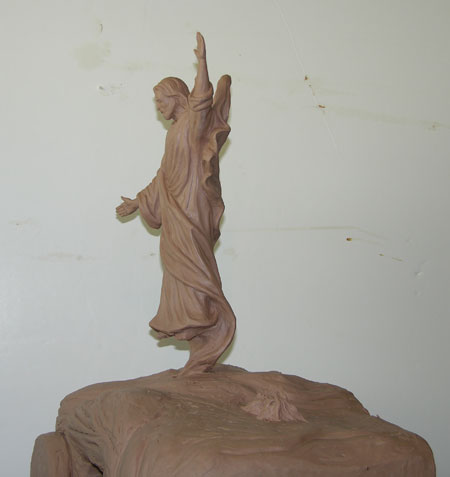 Jesus Christ Ascending The Tomb Clay Model Statue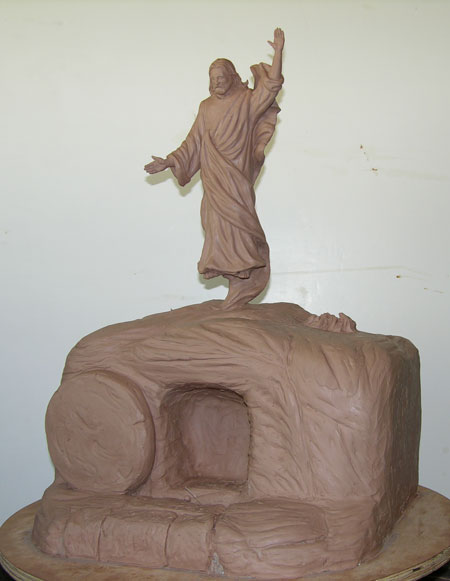 Savior Leaving His Tomb Statue
By Icon Bronze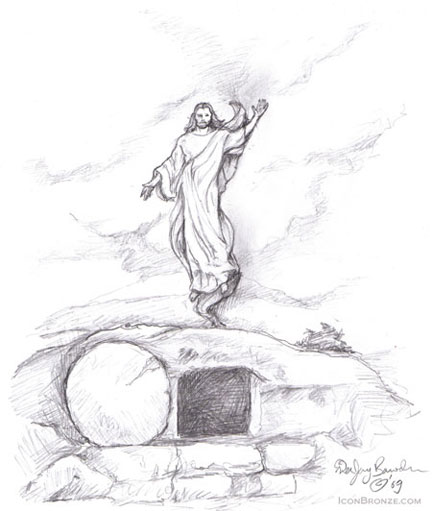 Sketch For Clay Statue
Custom Christian Bronze
Sculptures By Icon Bronze, LLC
Custom Bronze sculptures by Icon Bronze Your Bronze Statue Headquarters for Bronze Casting. Icon Bronze will create a custom bronze monuments for your organization that will meet and exceed your expectations. Custom Orders are always welcome please call for a quote on custom bronze sculptures, Statues and Monuments Contact Icon Bronze at 1(801) 649-5823 or Toll Free (877) 404-ICON or send us an Email bob@IconBronze.com and we will promptly provide you with a quote.
At Icon Bronze we only create beautiful bronze sculptures from tabletop size to heroic monuments. We are the leader in custom commission bronze statue work. We do it all from the beginning sketches to casting to the installation of your monument statue.
The Finest Quality Bronze
Statues Available
When you commission your statue with Icon Bronze we only have the finest craftsmen in the business. Possibilities are endless and could include indoor or outdoor bronze sculptures, bronze fountains, portrait busts of loved ones and company founders. We can create bronze sculptures for offices entryways and common areas. We are well known for custom bronze statuary for many churches and other religious buildings. We can custom create a logo for your company or organization. Your custom bronze statue if it is for indoor use could be mounted on a hardwood bases. Our bases are available in a verity of wood types and finishes to match your home or office and enhance the statement that you are trying to make. We also offer custom marble and granite bases for your custom statue to be mounted on. Icon Bronze, LLC is an American owned and operated bronze statue company where everything is made in the USA.
The Foundry Uses High Quality

Everdur Silicon Bronze
The composition of Everdur bronze is 95% copper, 4% silicon and 1% manganese.
This type of bronze produces a much higher quality, more durable and longer lasting bronze sculpture than cheap imported bronze which may have as low as only 50% to 55% copper content. Your bronze casting from Icon Bronze will last virtually forever and be there for generations to enjoy because of the high quality of our bronze. Let Icon Bronze help you to create the custom bronze sculpture of your dreams. It all starts with a simple phone call or email and we can get the ball rolling toward your custom bronze statue commission. With Icon you can expect us to meet and exceed your high expectations. Our custom bronze sculptures are specially made to order for you. Well known for the American themed and Patriotic bronze sculptures Stan Watts creates a vast verity bronze statues dotting the globe where they are well known and collected.
We Are Here To Assist You
With All Your Bronze Statue Needs
We are hear daily to assist you in creating the statue of your dreams. Our Custom bronze casting will work will impress the finest of tastes out there. We are here to help you with a portrait in bronze capturing the likeness and personality of the one you seek to honor. To commission your custom bronze bust or portrait sculpture, contact Icon Bronze 801-649-5823 or Toll Free 877-404-ICON (4266) we are standing by ready to assist you with your custom bronze statue today with our free consultation statue design service. With Icon Bronze, You will work directly with the artist and foundry. Why not Commission a custom bronze sculpture portrait bust today. Your new statue will last for generations to enjoy which makes it a pretty good investment.
Honor The People In Your Life
With A Bronze Statue
A great way to honor people is with a bronze portrait busts and full figure bronze statues. A statue is a good way to show the world their ideals personalities and accomplishments. At Icon Bronze we specialize in bronze sculptures commissioned for large spaces that will fill the area with your statement. Custom bronze sculptures and busts are permanent and made to honor those that we admire. Call us today for your commission statue needs and consider a custom portrait sculpture in bronze.