A Few Reference Letters
These letters are quite old, please contact us for current references.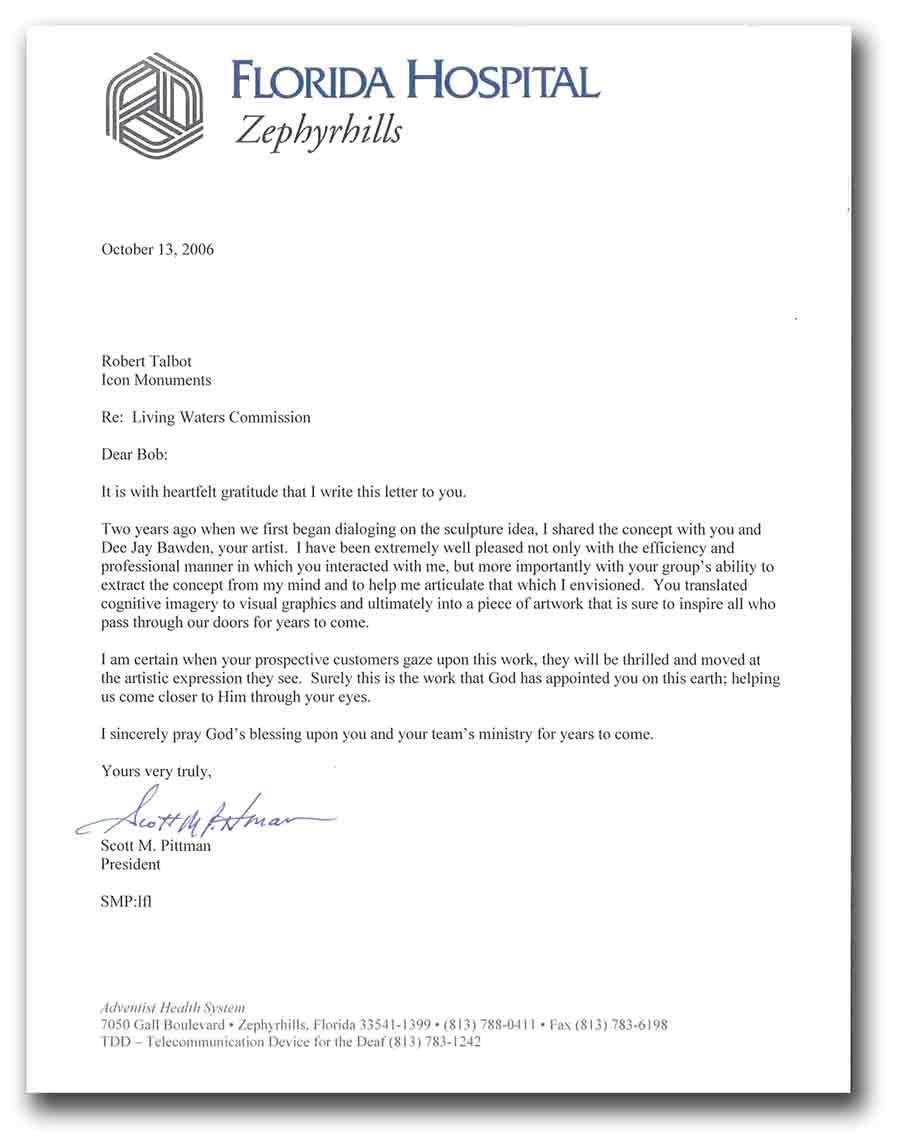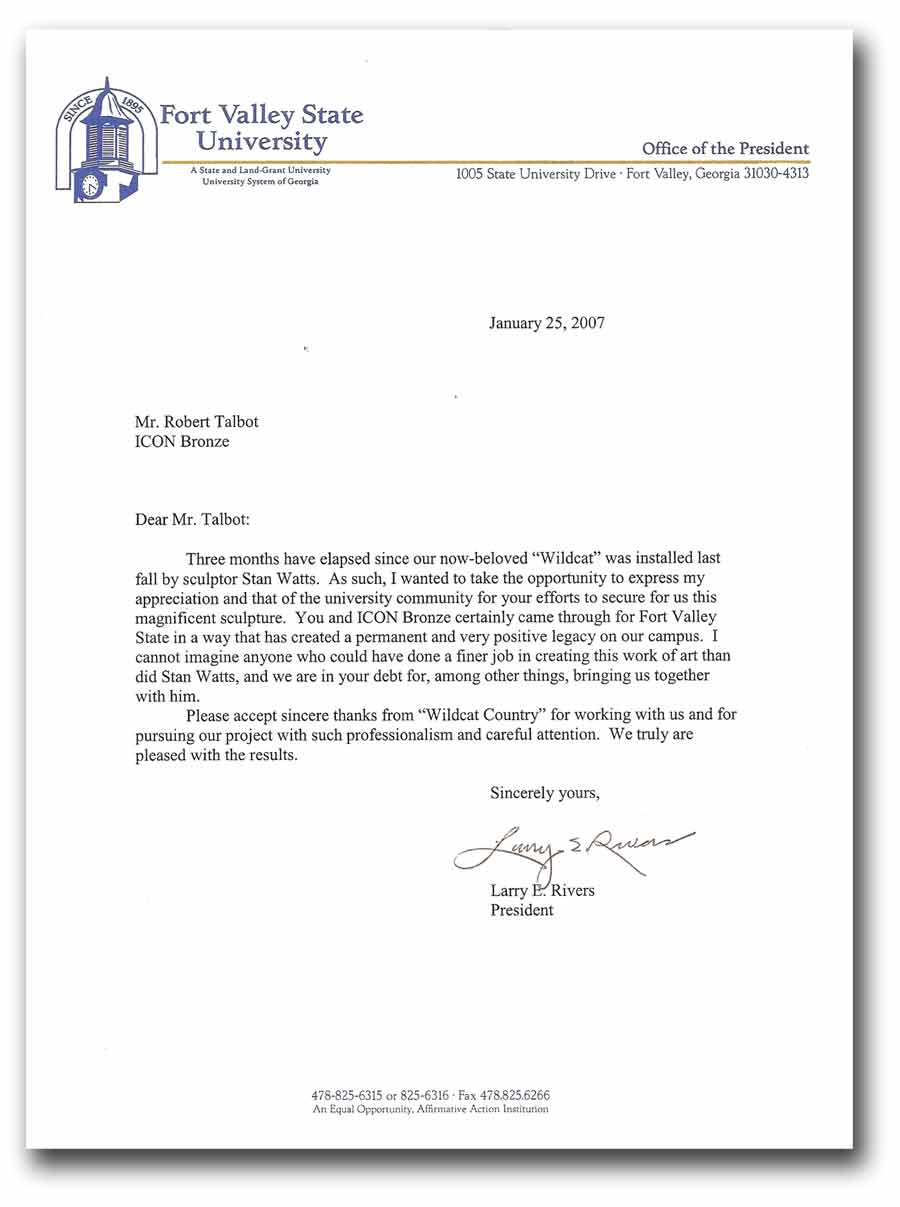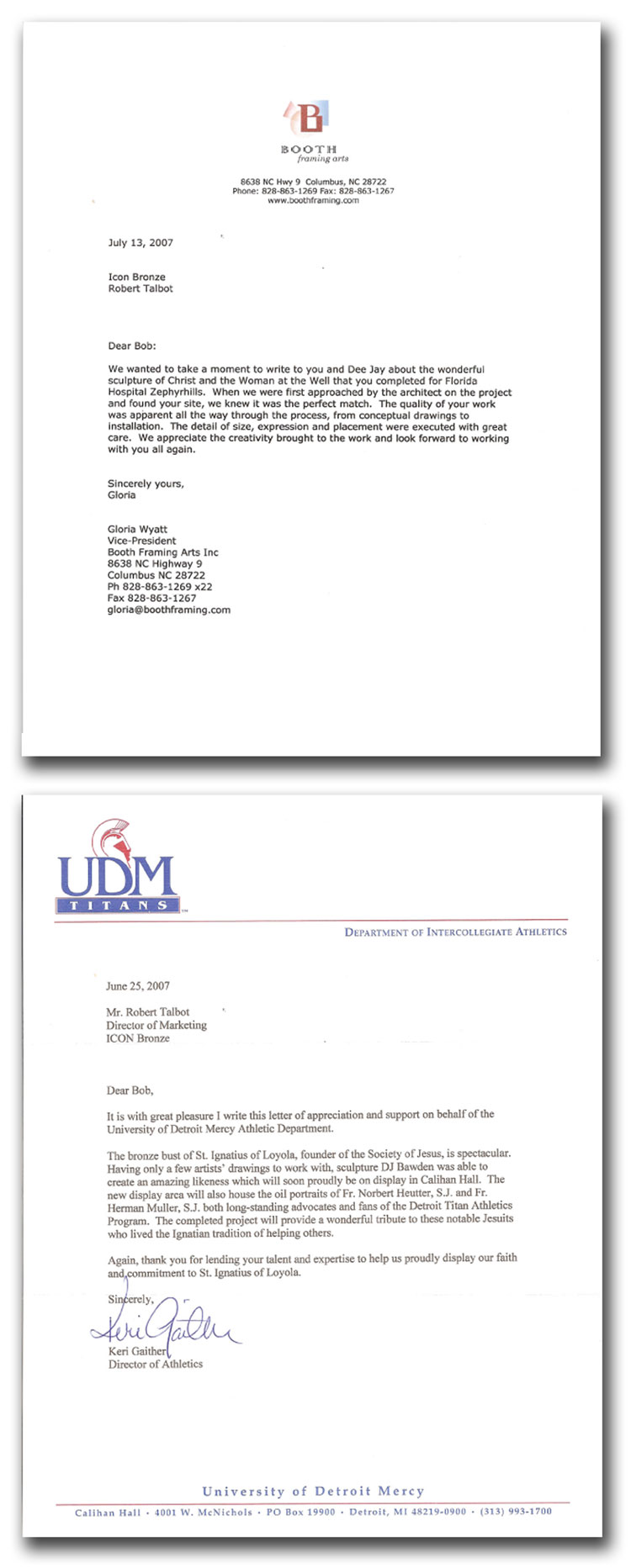 Bob,
Thought you would like to know. The bust on top of the pedestal, with the plaques, and the landscaping came out great. I wish you could see the finished product. I know you and Icon Bronze would be proud of the outcome. For a little country town, nothing in this area can match it including state, city, and/or university endeavors. I appreciate your contribution. Please convey this message to the guy who did the clay model. The dedication was last Friday evening prior to the opening football game.
Bobby Speights
Additional references available upon request