Phenom 300 Jet

Bronze Statue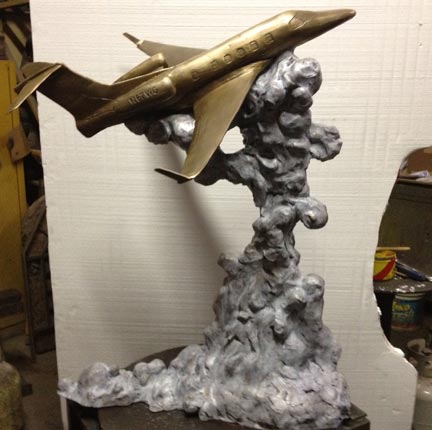 Bronze Statue Of Phenom 300 Jet Soaring Through The Clouds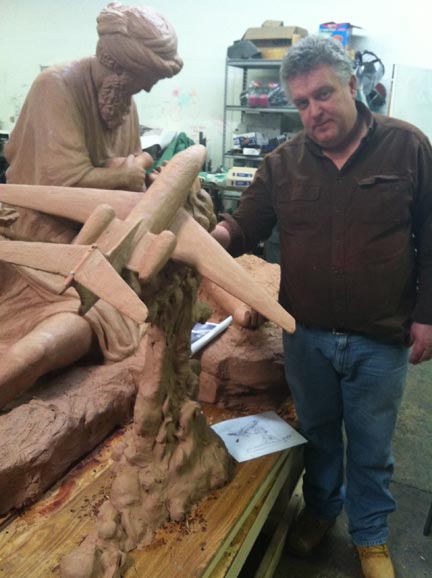 Sculptor and The Jet Sculpture Bronze Statue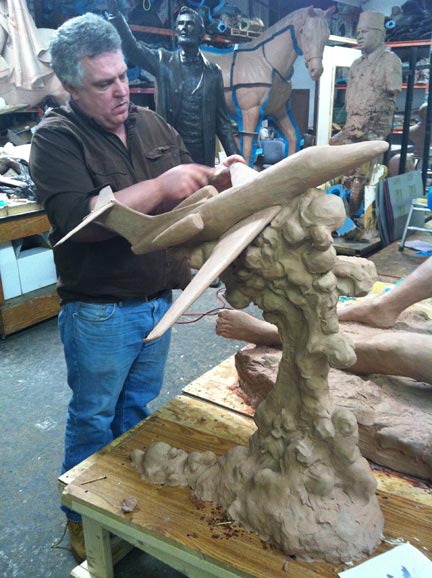 Clay Sculpture Of Jet in Clouds Statue

By Icon Bronze
We Create Custom Bronze Sculpture
We can create and design a custom made bronze sculptures and bronze statues for you from your ideas or feel free to use ours. We are happy to help in any way making your dreams become a reality. The sky is literally the limit when it cones to custom bronze monuments and statues. We create custom made statues from desktop to colossal bronze monuments. Options are wide open and the possibilities are endless for your statue needs. We can custom create for you portrait statues and bust statues, we make bronze plaques, fountains, memorial statues and more.
Your Possibilities For Your Bronze Statue Are Endless
With bronze the possibilities are endless. we specialize in custom indoor and outdoor bronze sculptures. Anything from bronze fountains to portrait bust statues for niches are a possibility for you. Custom bronze sculptures for building and home entryways always make a lasting impression on visitors. The bronze artists Icon Bronze uses are well trained in the time honored lost wax bronze casting process. With an expert eye, each foundry worker pays special attention to the most minute details when it comes to design, texture, form and finish of bronze sculptures.
American Owned And Operated
Icon Bronze, LLC is an American owned and operated bronze statue company where everything is made in the USA. The foundry uses high quality Everdur silicon bronze. The composition of Everdur bronze is 95% copper, 4% silicon and 1% manganese. This type of bronze produces a much higher quality, more durable and longer lasting bronze sculpture than cheap imported bronze which may have as low as only 50% to 55% copper content. Your bronze casting from Icon Bronze will last virtually forever and be there for generations to enjoy because of the high quality of our bronze. 
 
Let Icon Bronze help you to create the custom bronze sculpture of your dreams. It all starts with a simple phone call or email and we can get the ball rolling toward your custom bronze statue commission. With Icon you can expect us to meet and exceed your high expectations.
With Icon Bronze you will be working directly with the sculptor and foundry leaving the guess work out of creating your custom bronze statue. We pride ourselves on our commitment to quality of your monument and our customer service. All of our bronze sculptures are custom made to order. All of our bronze statues are sculpted, molded and cast in house at the foundry. Buy your custom bronze statues from Icon Bronze today.
Highest Quality Craftsmanship
Obviously you are looking for the finest quality fine art bronze and you are at the right place. If you are looking to commission a custom work of Bronze art you have come to the sculptor web site. Like our tag line says, "If you imagine it, we will create it and you will love it" So use your imagination or use ours and together we can create your custom statue that will inspire, remind future generations what great sculpture is all about. So please don't hesitate and give us a try for your beautiful statue ideas today. Get a fast free quote from Icon Bronze today and you could be enjoying your new custom monument in just a few months. Our custom statues are created to suit your specifications and placement requirements. Click here to get your free fast quote.
We are hear daily to assist you in creating the statue of your dreams. Our Custom bronze casting will work will impress the finest of tastes out there. We are here to help you with a portrait in bronze capturing the likeness and personality of the one you seek to honor. To commission your custom bronze bust or portrait sculpture, contact Icon Bronze 801-649-5823 or Toll Free 877-404-4266 we are standing by ready to assist you with your custom bronze statue today with our free consultation statue design service.