Michael J McGivney

Bronze bust statue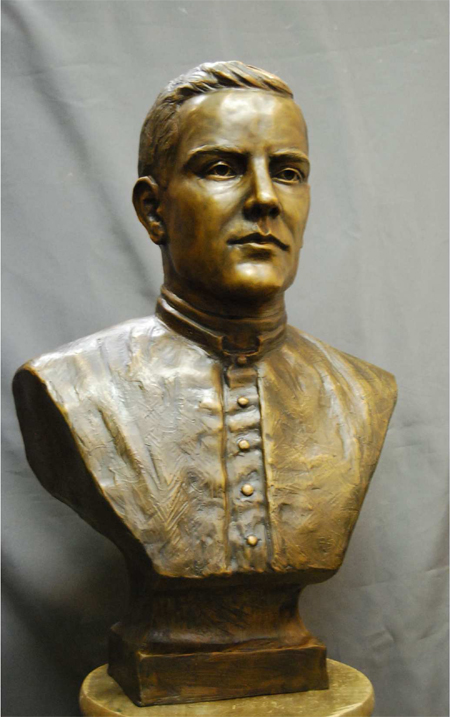 Bronze statue of Father Michael J. McGivney. This bronze bust statue was commissioned to honor Father McGivney who was the founder of the Knights of Columbus. We specialize in high end bronze bust statues custom made to suit your high standards. We use the highest quality bronze and craftsmanship available. If you are looking for the type of quality mentioned above you have landed on the right website, give us a try today.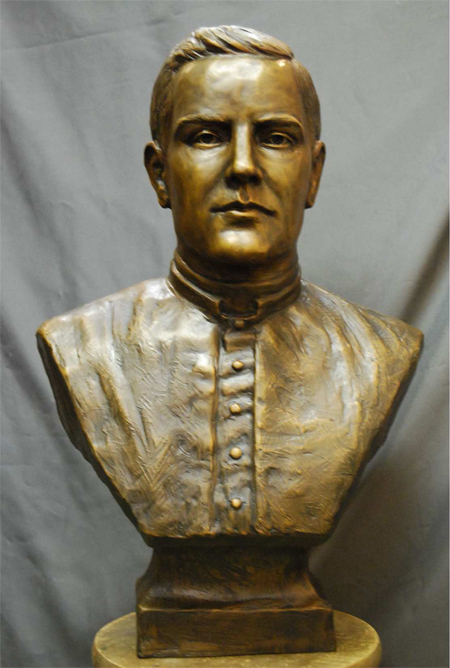 Father Michael J. McGivney Life Size Bronze Bust Statue
By Icon Bronze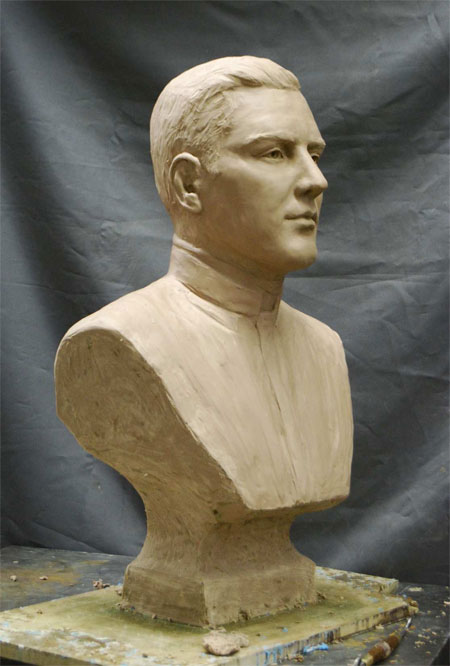 Clay Sculpture Statue Of Father Michael J. McGivney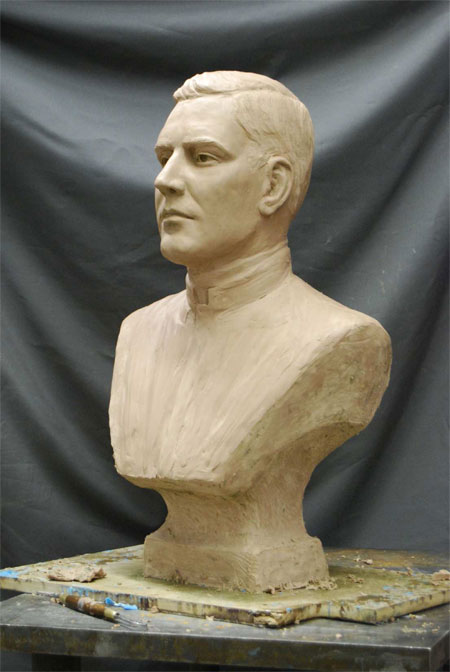 Sculpture Bust Statue Of Statue Father Michael J. McGivney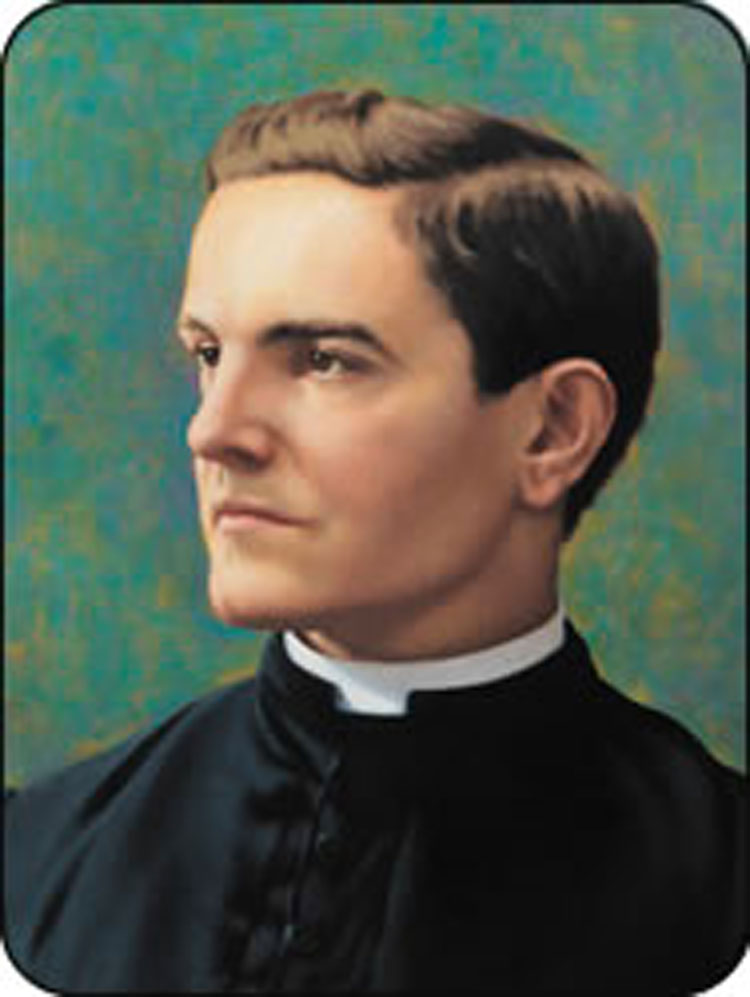 Father Michael J. McGivney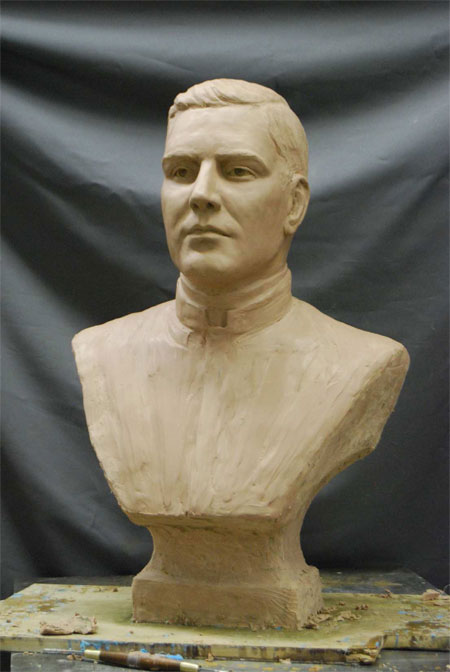 Bust Sculpture In Clay Of Father Michael J. McGivney
By Icon Bronze Sculptor
Custom Sculptures And Portrait Bust Statues
Custom Bronze sculptures by Icon Bronze Your Bronze Statue Headquarters for Bronze Casting. Icon Bronze will create a custom bronze monuments for your organization that will meet and exceed your expectations. Custom Orders are always welcome please call for a quote on custom bronze sculptures, Statues and Monuments Contact us and we will promptly provide you with a quote.
Company Founder Or Community
Leader Bronze Portrait Statues
A bronze sculpture portrait of your company's founder or of a historical figure of significance to your company makes a great and lasting impression on customers and visitors to your business. A bronze sculpture bust or full figure bronze statue can act as a great advertisement for your company. Bronze sculptures serve as landmarks by which people remember and find businesses. A bronze statue can also convey the image, message, or mission statement of your business.
With Icon Bronze you will be working directly with the sculptor and foundry leaving the guess work out of creating your custom bronze statue. We pride ourselves on our commitment to quality of your monument and our customer service. All of our bronze sculptures are custom made to order. All of our bronze statues are sculpted, molded and cast in house at the foundry. Buy your custom bronze statues from Icon Bronze today.
Looking For The Best Value For Your Money?
Obviously you are looking for the finest quality fine art bronze and you are at the right place. If you are looking to commission a custom work of Bronze art you have come to the sculptor web site. Like our tag line says, "If you imagine it, we will create it and you will love it" So use your imagination or use ours and together we can create your custom statue that will inspire, remind future generations what great sculpture is all about. So please don't hesitate and give us a try for your beautiful statue ideas today. Get a fast free quote from Icon Bronze today and you could be enjoying your new custom monument in just a few months. Our custom statues are created to suit your specifications and placement requirements. Click here to get your free fast quote.
Our mission it to help you create and design a custom made patriotic bronze statue. Icon Bronze is where your dreams become reality. Together Let our sculptors help create the bronze monument you have envisioned. At Icon you will be working directly with the artist from beginning to the final touches.
 We Are Specialists In Portrait Sculpture
We specialize in bronze portrait sculptures so whatever your needs we can deliver. If you are in need of any type of bronze statue, plaques, monuments or even fountains we are hear for you. If you want to tell a story for generations then you may want to consider a permanent bronze statue or monument. The statues will virtually last for ever and you can tell your story by bringing history to life for generations to enjoy.

Let Icon Bronze, LLC and their team of expert artisans help you create a lasting legacy monument. Icon Bronze is also an American owned and operated company and all of our statue are created in the United States of America. All custom bronze sculptures and bronze monuments created by Icon Bronze and that are shown on this website are sculpted and cast in the USA of the finest quality everdur bronze available.


Icon Bronze's sculptors are well known for the American themed and Patriotic bronze sculptures which he creates. Our Custom bronze statues are sculpted in the style of classical realism and cast in bronze using the time honored lost wax bronze casting method. The sculptor's bronze statues can be seen in many wonderful locations across the United States, as well as abroad.

Please give us a call for a fast free quote 801-649-5823 or Toll Free 877-404-ICON (4266) or send an email to
bob@IconBronze.com
, we are happy to help.