Irish Patriot Michael Collins

Bronze Portrait Bust Statue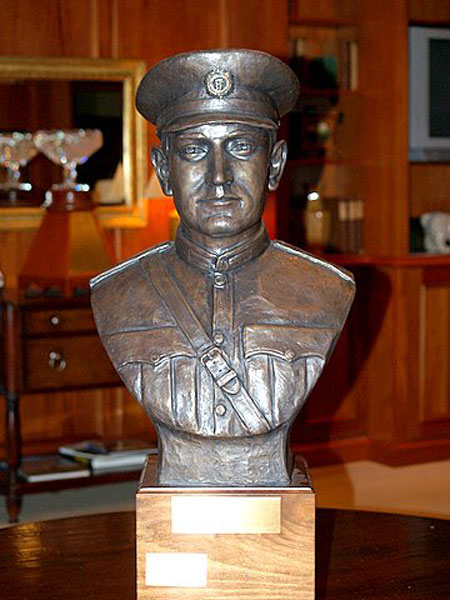 Our bronze bust statue of Michael Collins (October 16th 1890 - August 22nd 1922) Irish freedom fighter Minister of finance, director of information and revolutionary leader Michael Collins fought in the 1916 Rising and forced Britain to the negotiation table. In 1922 he was killed in an ambush by Anti-Treaty Forces during the Irish Civil War, he was 31 years old. He was the President of the Irish Republican Brotherhood until his death in 1922.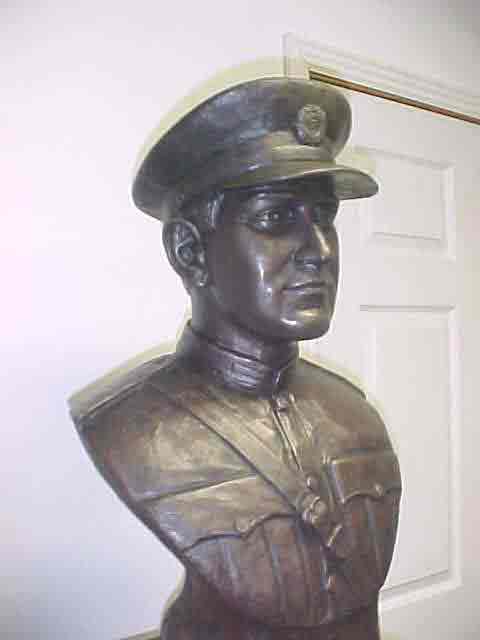 Bronze Bust Statue Life Size Michael Collins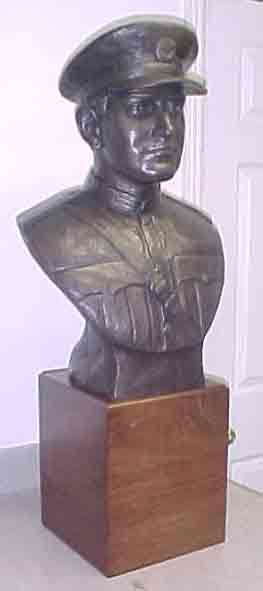 Bronze Bust Statue On Wood Base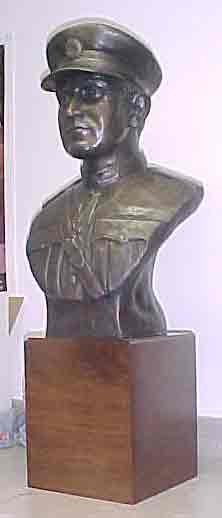 Michel Collins Freedom Fighter Bust Statue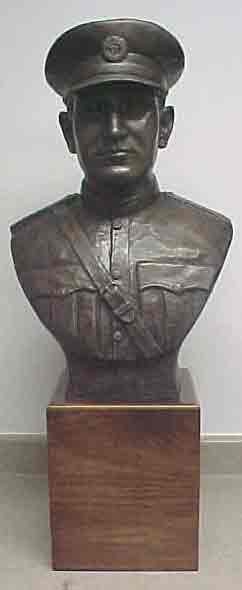 Freedom Fighter Michel Collins Bronze Bust Statue
By Icon Bronze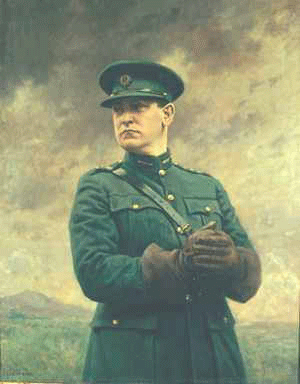 Michel Collins Irish Freedom Fighter
Our Custom Bronze Sculptures Are Specially Made To Order
Well known for the American themed and Patriotic bronze sculptures we create a vast verity bronze statues dotting the globe where they are well known and collected.
We are hear daily to assist you in creating the statue of your dreams. Our Custom bronze casting will work will impress the finest of tastes out there. We are here to help you with a portrait in bronze capturing the likeness and personality of the one you seek to honor. To commission your custom bronze bust or portrait sculpture, contact Icon Bronze 801-649-5823 or Toll Free 877-404-ICON (4266) we are standing by ready to assist you with your custom bronze statue today with our free consultation statue design service.
Work Directly With The Artist
With Icon Bronze, You will work directly with the artist and foundry. Why not Commission a custom bronze sculpture portrait bust today. Your new statue will last for generations to enjoy which makes it a pretty good investment. A great way to honor people is with a bronze portrait busts and full figure bronze statues. A statue is a good way to show the world their ideals personalities and accomplishments. At Icon Bronze we specialize in bronze sculptures commissioned for large spaces that will fill the area with your statement. Custom bronze sculptures and busts are permanent and made to honor those that we admire.
Consider Custom Portrait Sculpture Statues In Bronze
Call us today for your commission statue needs and consider a custom portrait sculpture in bronze. Remember that with Icon Bronze, LLC your custom bronze sculpture will be sculpted to your exact specifications. A custom bronze portrait sculpture of your company's founder or historical figure of your company will make an everlasting impression on visitors to your business. If you are looking for a great advertisement for your company, school or organization, then perhaps a bronze sculpture bust or full figure bronze statue is what you are looking for. Traditionally, bronze sculptures serve as landmarks by which people can remember to find your businesses. If you want to convey a certain image for your company or a message or your mission statement, a bronze statue might be the way to go.
 If your intention is to convey a sense of permanence and solidity for your company then perhaps a bronze fountain sculpture for the courtyard or a portrait statue of someone is what you need. Remember that first impressions cannot be repeated so consider doing it right the first time with a bronze statue or monument from Icon Bronze.
Buy your bronze sculptures direct from the Icon Bronze where we accept commissions for your custom bronze statues. See our portfolio for more custom Patriotic bronze sculptures, custom Patriotic bronze statues, war memorials and custom bronze monuments. Contact Bob Talbot at Icon Bronze for your consultation about your custom bronze sculpture project 801-649-5823 or Toll Free 877-404-4266, Email welcome at bob @
IconBronze.com
or click below to contact us today.