DARKHORSE
Logo for the US Air Force Unit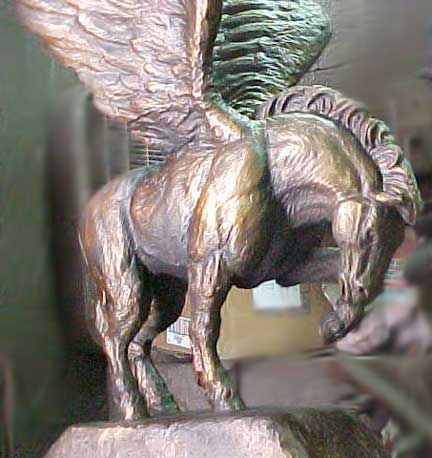 This custom winged horse bronze statue was commissioned by members of the United States Air force.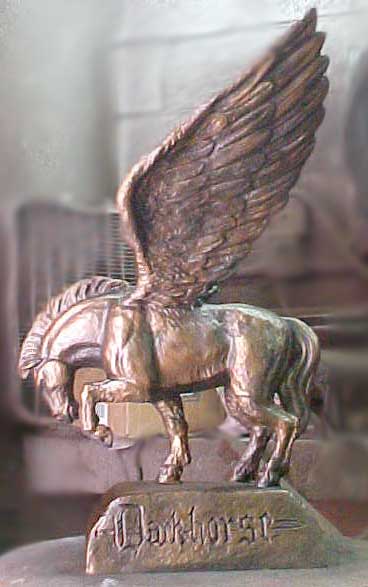 The winged horse is the logo for the airman's unit.
Custom Bronze statues of this type are available in any size.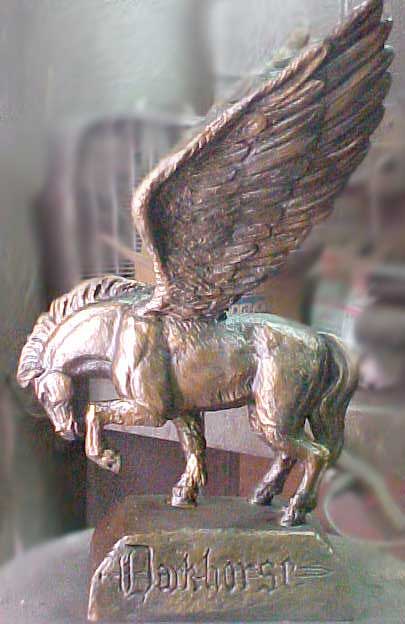 This custom bronze horse stands over 27 inches tall and is
cast in museum quality bronze.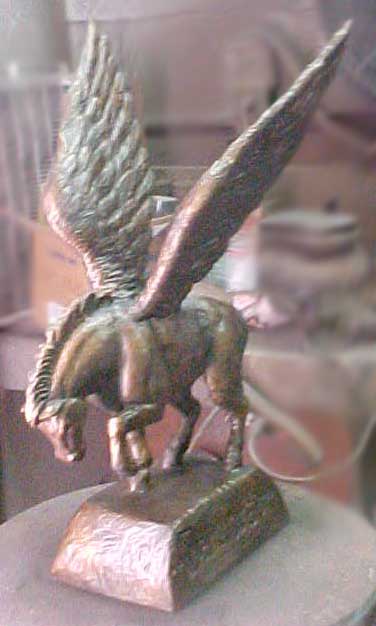 27" Darkhorse roughed in clay model statue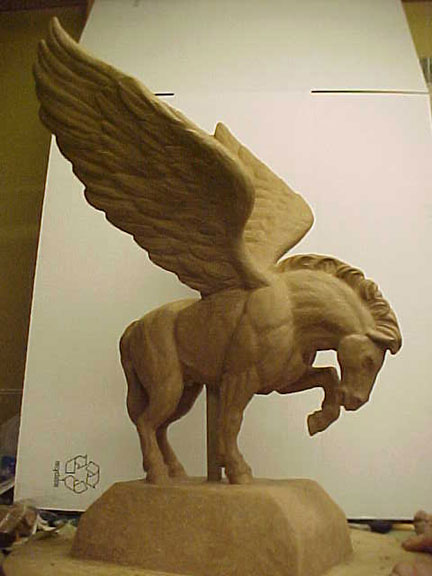 Great care is given to attention to detail to meet our clients needs.

DJ working on the Dark Horse statue model.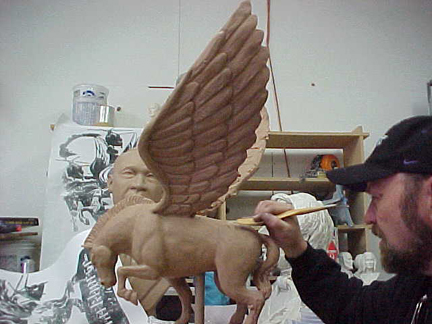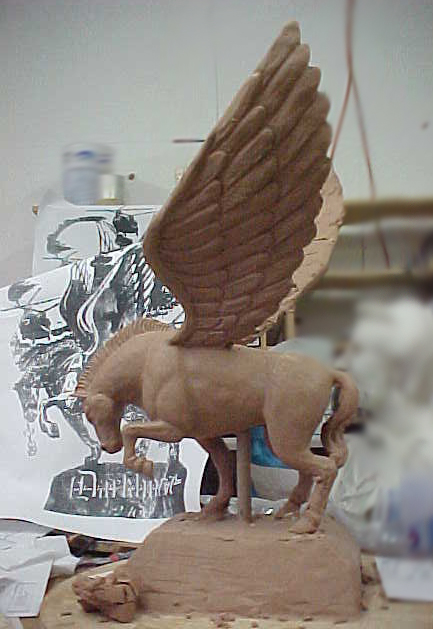 The Dark Horse 27" model
No detail is yet added, this is a roughed in model

Specializing in custom bronze and marble statuary for any application such as military, schools, corporate, churches and more.