Modern Day Bronze Battle Cross statue "NEW"
100% AMERICAN made
Fallen Soldier Memorial Life Size 42" Modern Day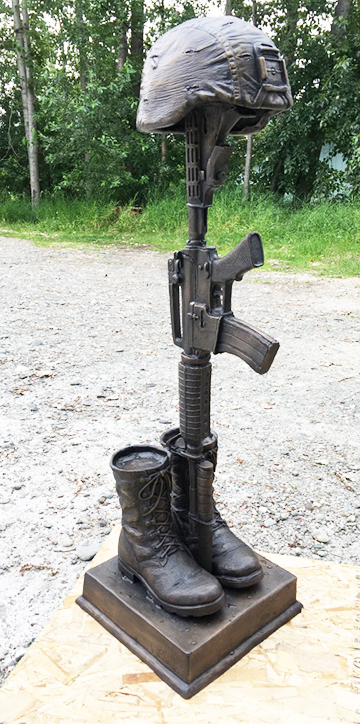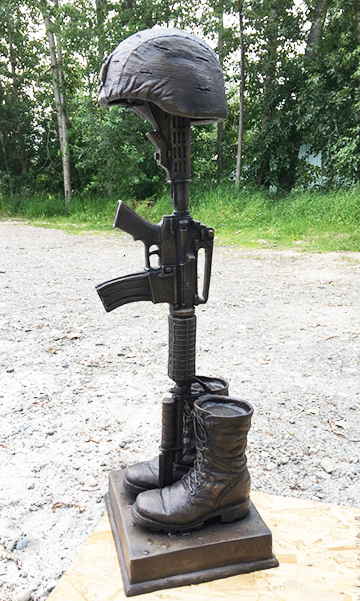 Can Order With Or Without Bronze Base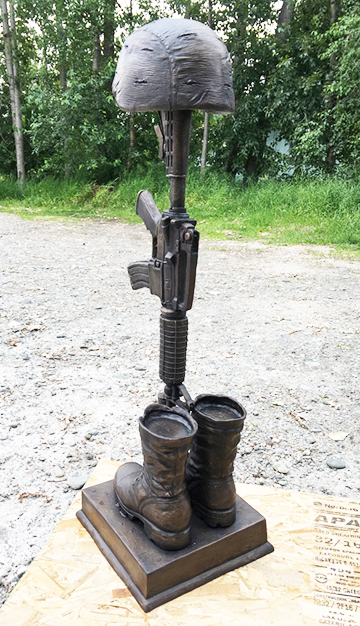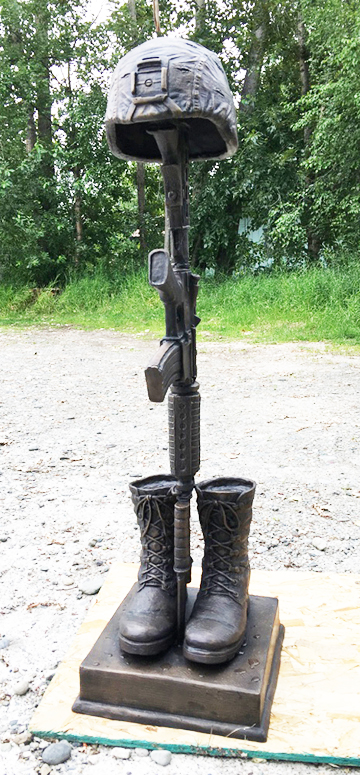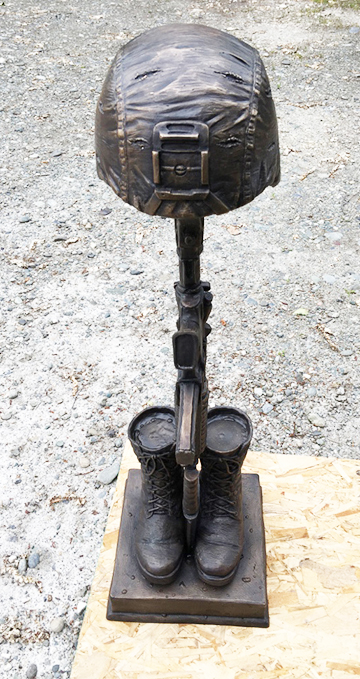 Life size Battle Cross statue
Approximately 42 inches tall with base and 38-3/4" without bronze base
Base Dimension 14" wide X 14" deep and 3-1/4" tall
Contact us for price
By Icon Bronze

Our Statues Are 100% made in AMERICA not made in Mexico or China
like others out there.

HONOR OUR TROOPS WITH AN
AMERICAN MADE
STATUE
There is no comparison in the quality, ours is far superior in every way and we can claim that it is American Made.

You may find a cheaper version elsewhere
and that is exactly what you will get
if you buy from them.

1-1/2 Times Life Size Battle Cross
7'-6" Tall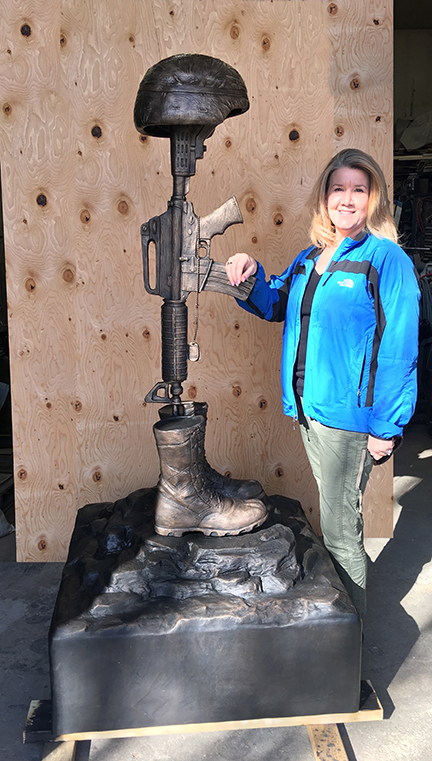 Please click picture for more pictures of Battle Cross Memorial
Proudly Supporting and Honoring Our Troops