Bronze Statue of an Angel father
holding his two surviving sons.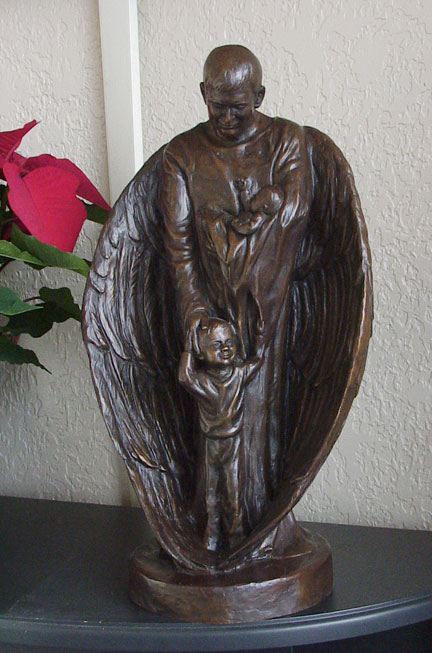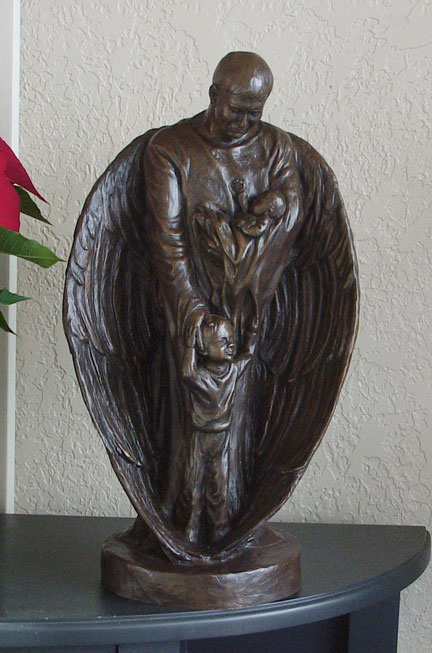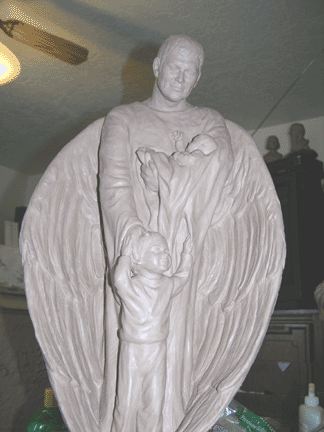 Cradling his young baby in his arms the angel father reaches down to comfort his young son as he tugs on his fathers clothing.

This stunning piece is very intimate in its design from the way the father encircles his children with his wings to the gentle touch on the boys head.

This custom statue was commissioned to show the young children that those that have passed on are with us to comfort us.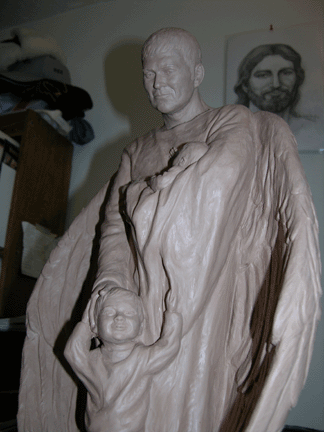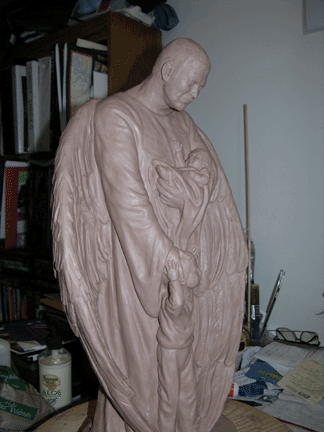 Custom statues such as this are available in any size from just a few inches to over 10 feet tall. We can cast your statue in either custom bronze or custom marble.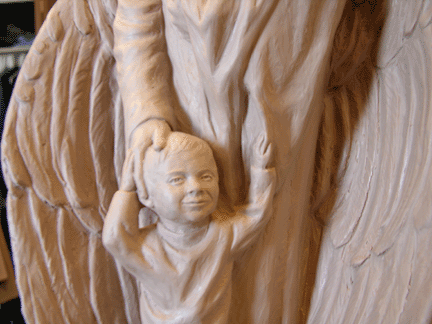 By Icon Bronze
This is an awesome idea for memorial monuments for love ones that have passed on. We can do any configuration that you may want and have any number of children and or a spouse or parent (S) depicted in the piece. Please inquire about pricing for your custom memorial statue. We can also provide additional statues in bronze or marble for family and friends for indoors or outside.