Air Force Battle Cross Statue


100% AMERICAN made
Fallen Soldier Memorial Life Size 42"
Flight Helmet Battle Cross Bronze Fallen Soldier
Memorial Bronze Statue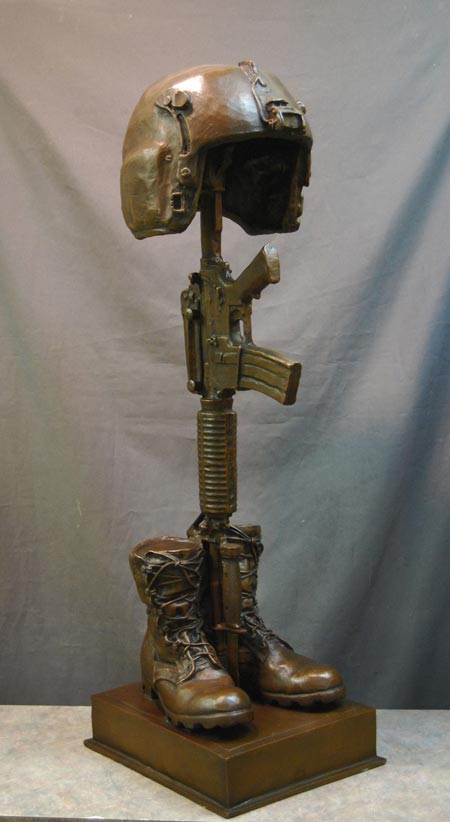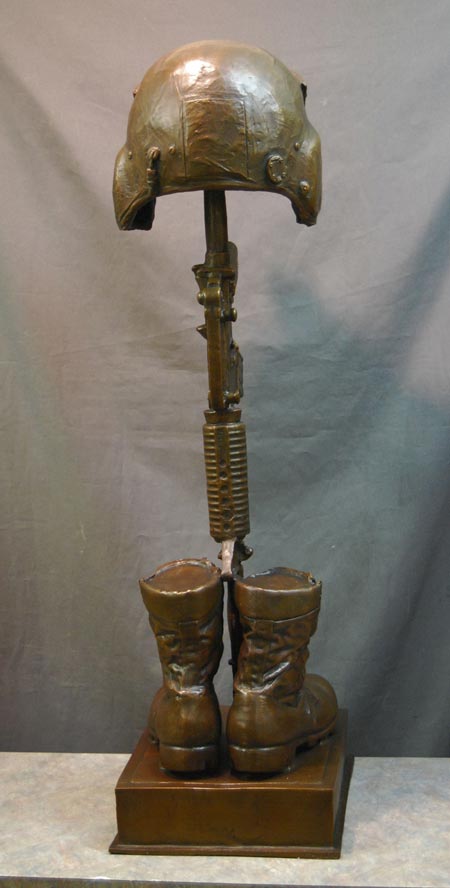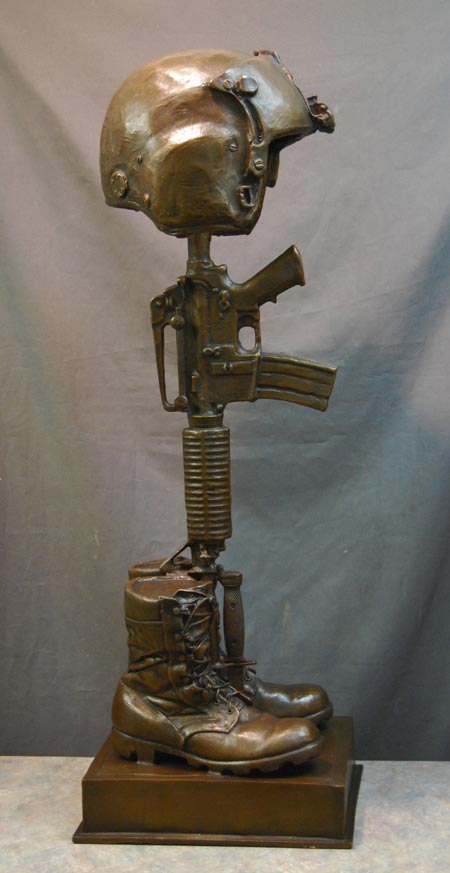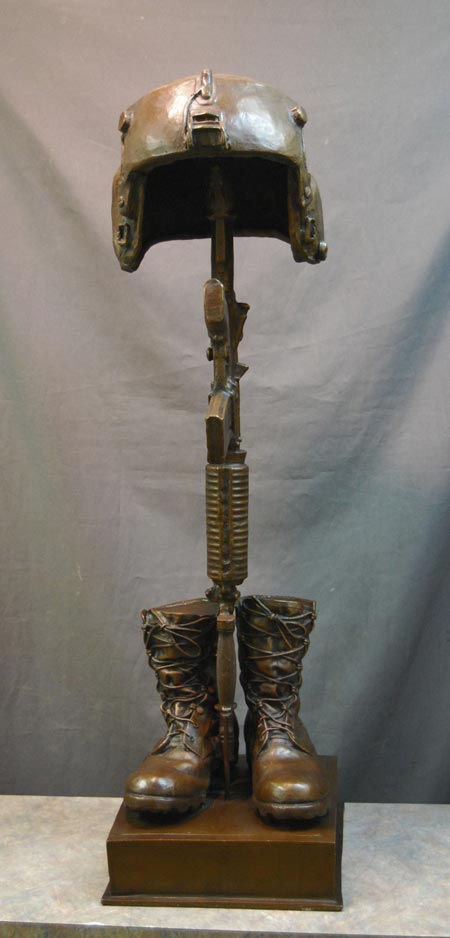 Life size Flight Helmet Battle Cross statue
About 46 inches tall with base and 42 inches without
With base cost $6,500.00
Without base cost $5,800.00
Plus shipping
Base dimension 12" wide X 15" deep
Our statue may cost a little more than others on the web
but ours is 100% made in AMERICA not Mexico or China
like others out there.

HONOR OUR TROOPS WITH AN AMERICAN MADE STATUE
You may find a cheaper version elsewhere
and that is exactly what you will get
if you buy from them.

There is no comparison in the quality, ours is far superior in every
way and we can claim that it is American Made.
Sculpted By Stan Watts
Proudly Supporting and Honoring Our Troops

Photo Courtesy 11th Aviation Command
Fort Knox and Kevin Costner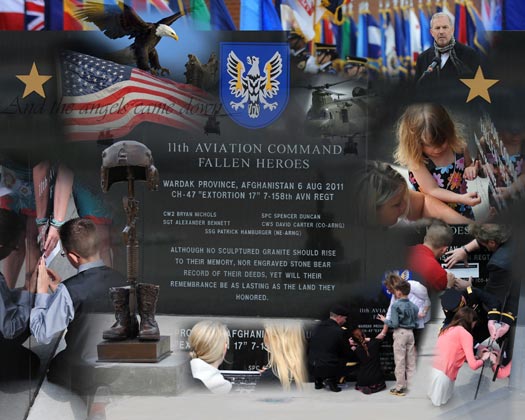 You may find a cheaper version elsewhere
but you will get exactly what you pay for.
Buyer Beware
Proudly Supporting and Honoring Our Troops